Morzine weather & webcams
Morzine and neighbouring resort Avoriaz, located at the centre of the Portes du Soleil, boast some of the best snow reports and skiing weather conditions in France and Europe. Thanks to the local micro-climate, the weather in Morzine often combines fantastic snow conditions with glorious sunshine, hence the name Portes du Soleil.
Morzine weather forecasts
Please see our weather widget above to view the current Morzine weather forecast and Morzine snow conditions. In resort, our Simply Morzine representatives regularly update the snow and weather forecasts for Morzine and Avoriaz in our Simply Morzine accommodation. Our resort team have firsthand experience and expert knowledge of the resort and ski area, they will be able to suggest the best places and pistes to ski or snowboard in different weather and snow conditions in Morzine.
Morzine webcams
Please see our Morzine webcam above, located at the top of Chamossiere, in the heart of the Morzine ski area. This webcam should give you an idea of the latest Morzine snow and weather conditions and in particular on the pistes, not resort level, which can be misleading. This webcam is provided by the Morzine ski lift company. Please note that due to adverse weather conditions that the Morzine webcams undergo, the camera may be covered in cloud, buried in snow or disconnected.
Morzine snow conditions
The weather in Morzine, as with any resort in the Alps, can change rapidly. Snow conditions in Morzine can vary from one valley to the next so it is important to dress and prepare for all likely alpine weather conditions. Use your local forecast but don't take it as gospel. You should prepare for all types of weather in Morzine and the French Alps, including extreme cold, wind, snow, rain (hopefully not), cloud or fog and hot sunshine. It is important to wear sun cream when out on the mountain as the UV rays from the sun are reflected off the bright snowy surface.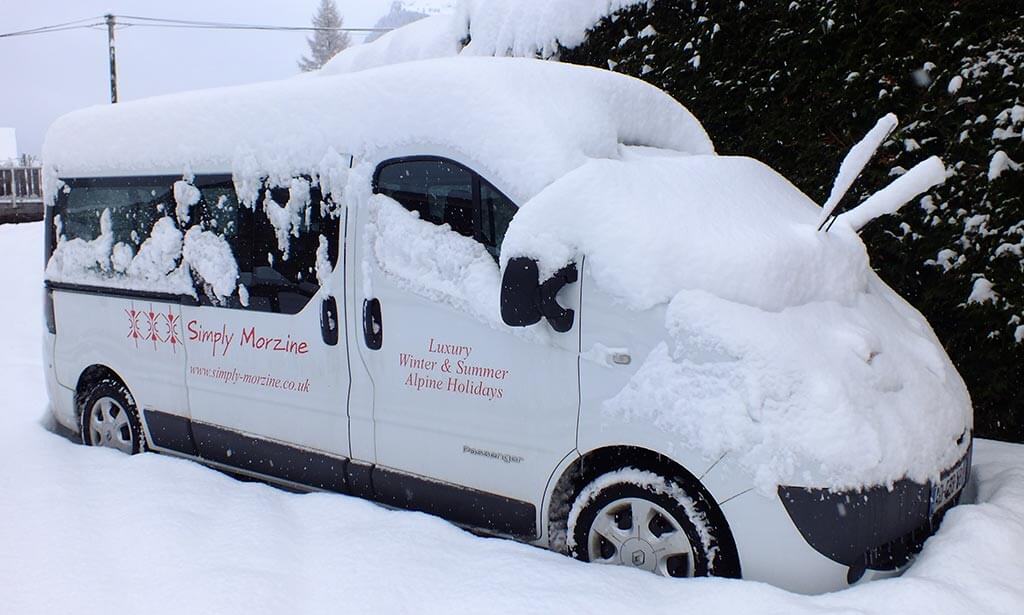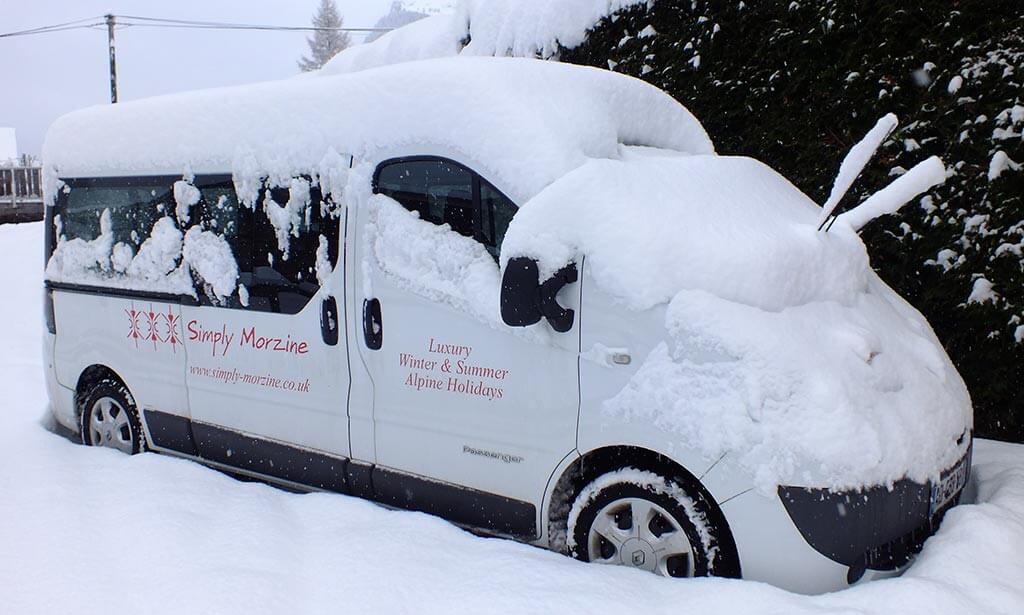 The weather in Morzine over winter seasons is cold but not as harsh other higher altitude resorts. At resort level the average temperature generally reaches highs of 10 and lows of -10 degrees Celsius. Don't be disheartened if precipitation falls as rain in Morzine itself as this will more than likely be falling as snow on the pistes. The freeze level can often be seen on the trees in the Super Morzine or Pleney valleys, less than 100 metres above the village.