Meet Team Simply
This page offers an insight into the variety of positions here at Simply Morzine. It is an opportunity to learn a little about a selection of our team and the stories behind them.  The Simply Morzine team work tirelessly to make your holiday as enjoyable and hassle-free as possible, taking satisfaction in the exceptional levels of service provided throughout your entire holiday process. This is perhaps the fundamental reason why Simply Morzine has lasted the test of time and why we stand out from the crowd.
Our staff make all the difference. They define 'who we are' and 'what we do'.
Simply Morzine: UK Office Team
Situated between Melton Mowbray and Nottingham in the rural East Midlands, Simply Morzine's UK office is where all enquiries and bookings are handled. Our team here includes Managing Director Gareth Marshall, his brother Ben (Sales & Marketing Executive),  & Lauren Lane (UK Sales & Administration Coordinator). Company Founder Mike Marshall is now retired but often pops in to assist and give us the benefit of his vast experience.
Our UK Office team help from your first enquiry to your return home, whilst casting a close eye over all organisational and logistical arrangements. We endeavour to respond to emails as promptly as possible and are always happy to patiently offer our best advice and expertise on the phone. We care about your holiday and believe it is important to form a relationship of trust with potential guests and look after our many regulars – who travel with Simply Morzine year on year.
Simply Morzine: Resort Team
Our hand-picked Resort Team consists of management, chefs, hosts, representatives/drivers and maintenance. Once you arrive in Morzine, it is they who make our holidays the success that they are; adopting an unobtrusive, attentive, 'nothing is too much trouble' attitude.
We recognise the company is only as good as the people we employ. Consequently, we place utmost priority in ensuring each member of our team thrives within a supportive and enjoyable work environment, combined with the best possible living arrangements and all-round employment package. This is the Simply Morzine ethos. It is perhaps the reason so many staff return over multiple seasons. Countless have become firm friends through the years, with regular reunions and even a couple of weddings thrown in for good measure!
Take a look at the various Simply Morzine roles and some of the individuals with whom guests come into contact either over the phone, by email, or directly in resort.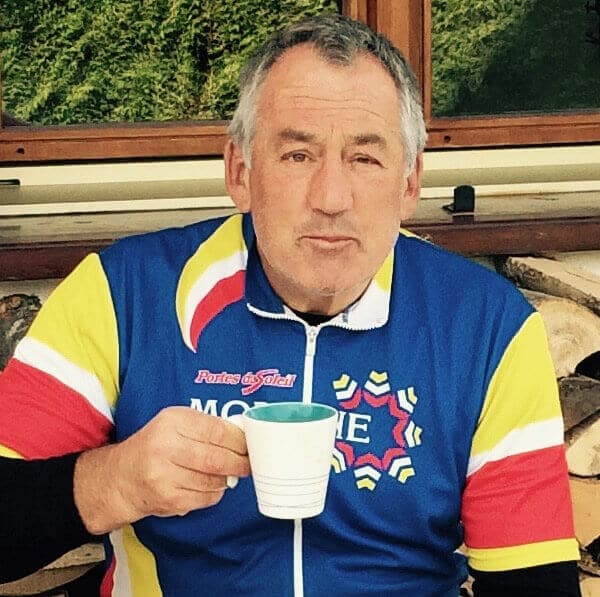 Mike Marshall
Founder / chairman
X
Mike Marshall
'Big Mike' is perhaps best described as a 'charismatic charmer' - with a love for the simple things in life and making ideas reality. He's big by nature, with an even bigger personality! As many of our guests know, Simply Morzine is Mike's brainchild, so credit where it's due.
In his far younger days (back in the mid-late 70s), Mike was a rugby star for the Leicester Tigers and even turned out against the mighty New Zealand All Blacks. His day job was a school art teacher (of all subjects), where he began running school ski trips was soon bitten by the 'ski bug'. Never one to shy away and armed only with a dream, a mountain-sized work ethic, a little creativity and the unwavering support of his wife Sue, Mike made the brave decision to leave his 'safe' teaching job.  Simply Morzine was born and we've never looked back.
Today, Mike is no longer involved in the day-to-day running of the business, which he's left in the capable hands of sons Gareth and Ben - although he's always working on a new 'project' (or three)! Mike now spends his days on long bike rides (he has cycled the 800 miles from Melton to Morzine solo), exploring in his VW camper and watching rugby. This is all mixed up with regular visits to Morzine and Salema to meet guests and enjoy the fruits of his labour. Nevertheless Mike's main joy is spending time with his 7 young grandchildren (3 boys, 4 girls) and teaching them to ski.
Thanks Mike, we owe you one!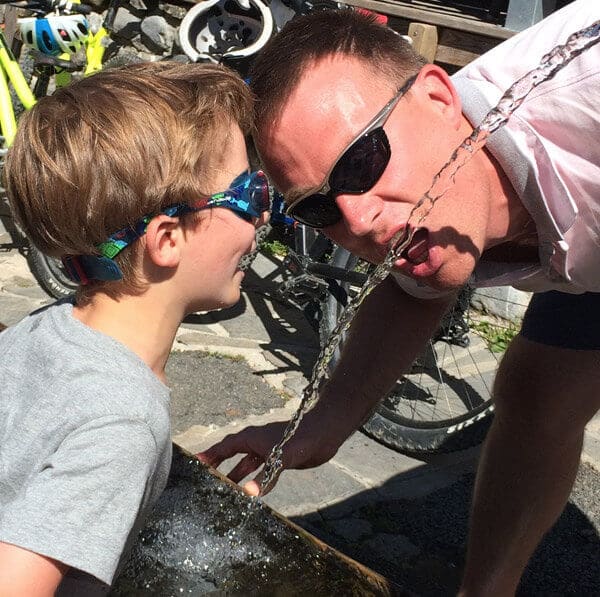 Gareth Marshall
Managing director
X
Gareth Marshall
Gareth's our grand-fromage and boss-man. Having been handed the Simply Morzine baton by his father Mike back in the early 2000s, following a degree in Geography & French and a couple of years' service at a large travel firm, Gareth has managed by example ever since - leading the company from strength to strength. He's responsible for the overall running of Simply Morzine, in both the UK office and resort.
Gareth has two key qualities. The first being his knack to continually source and recruit the very best members of staff. The second being his ability to nurture and cement important relationships with our key suppliers. A fluent French speaker, Gareth takes pride in his personal dealings with our friends and business partners in Morzine, a key reason why we are so admired by the local community. Naturally, he spends much of his time in Morzine, taking pleasure in meeting guests, managing staff and ensuring the quality of our holidays. Our exacting standards across the business are down to his keen eye for detail. In fact, it's fair to call scrupulous Gareth 'Mr Detail' because he doesn't miss a trick!
Away from work, he's a busy dad and devoted family man, raising two lively and energetic young sons, Joseph and Edward (keen skiers!) Gareth is a MAMIL who relishes the challenges of cycling the fearsome alpine cols around Morzine. The fact that Gareth's own family's winter and summer holidays are usually spent in Morzine or Salema says it all. There is no need to go anywhere else!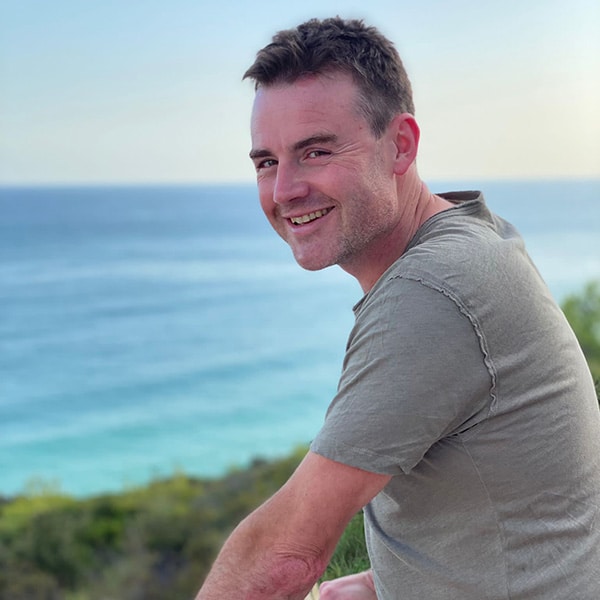 Ben Marshall
UK Sales & Marketing
X
Ben Marshall
Simply Morzine is a genuine family-affair - Ben is Gareth's brother and right-hand man. Ben is an energetic and creative go-getter who continually works hard to drive Simply Morzine forward and make improvements year-on-year. In charge of our sales operation, Ben is normally the friendly voice at the end of the phone - always happy to help you plan the perfect winter or summer holiday in Morzine.
Ben is a journalist by trade and we were delighted when he decided to join the family business, after 10 years working across the BBC's local and national radio networks. Ben's communication skills and excellent turn of phrase help us with our website content writing, blogs, marketing and social media campaigns amongst everything else. Ben left the BBC to join us at Simply Morzine for one stand out reason - his love of Morzine, where he spent family holidays as a child before Simply Morzine existed. The company has grown out of this labour of love and the lure of getting involved was too much for Ben to resist. Ben is especially excited about growing and developing our summer family alpine activity holiday programme.
Aside from his Morzine duties, Ben is in charge of our sister company, Simply Salema, where he has built up a very successful luxury villa rental business in the Algarve.
When he's not doing all this, Ben loves to spend his time cuddling his twin daughters, Bonnie & Darcey and the newest addition, Bertie. When he can, he also likes keeping fit and following football – or Nottingham Forest – to be precise.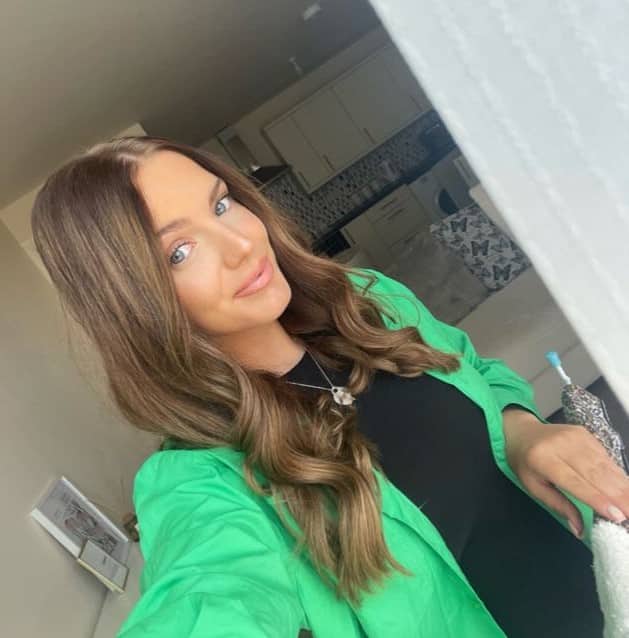 Lauren Lane
UK SALES & OFFICE COORDINATOR
X
Lauren Lane
Lauren is our UK Sales and Administration coordinator and has been a ray of sunshine from the off!
She started off With Simply Morzine back in 2017, working through her apprenticeship in business admin - doing a great job helping across the board with sales, admin, marketing, social media, holiday logistics, you name it, she has been in full-time employment ever since!  A summer training trip to Morzine in 2017 helped Lauren understand the intricacies of a Simply Morzine holiday and to learn about all things Morzine. It's fair to say she's a natural! If you call our office and Lauren answers, we're sure you'll find her charming, helpful, and knowledgeable.
Lauren's ambition is to, one day, become cabin crew for a major airline. But until then, she's eager to learn, gain experience, and expand her horizons within the travel industry. Lauren's very sociable, enjoys travelling and is always on the lookout for somewhere new. Whether she's spending time with her younger siblings or friends, there's never a dull moment. Lauren can often be found at a music concert, festival, or just out and about, enjoying what life has to offer!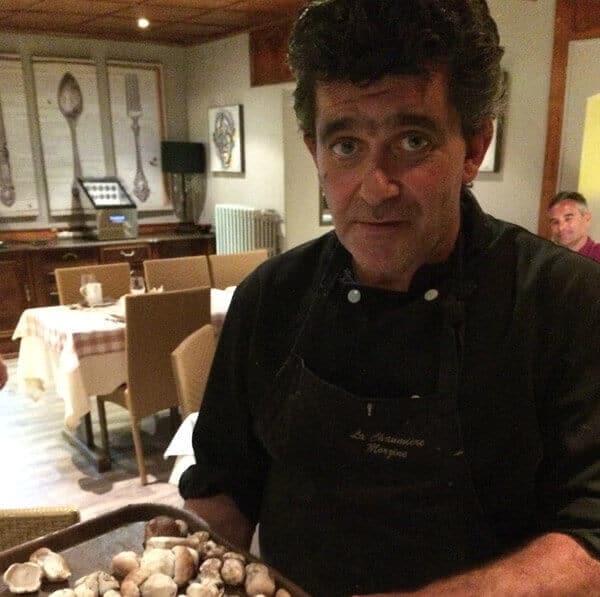 The Blanchi family
Hotel la Chaumiere
X
The Blanchi family
And so the Anglo-French tale begins... Back in the early 1990s, when Simply Morzine was still but a dream, Mike Marshall was visiting the plot of land where our flagship Chalet des Montagnes now stands, working out which way to turn with his idea of setting up a business in Morzine. It was at this point that he met our soon-to-be neighbours, the Blanchi family, who own and manage the Chalet-Hotel la Chaumiere next door. They hit it off straight away and formed a great friendship.  A few years later, following the formation of Simply Morzine and construction of Chalet des Montagnes, we began working in partnership with the Blanchi's. Simply Morzine organise the bookings, the Blanchi's run their hotel (very well) and it's been a marriage made in heaven ever since - mainly thanks to the Blanchi family continually providing the warmest of welcomes to our guests.
Michele Blanchi is the lady of the house. A seasoned professional hotelier, Michele expertly runs and manages her small and cosy abode, which has been passed down through generations. With gracious French elegance, the motherly Michele will be sure to make you feel at home during your stay at la Chaumiere.
Franck Blanchi is Michele's husband and co-owner of la Chaumiere. Franck's a typically-tough mountain man who never stops working tirelessly to please our guests – in fact he's the most hard-working person we have ever met! With a heart of gold and a permanent smile on his face, he is the heart and soul of the hotel. Franck is multi-talented; his roles include kitchen chef/manager, maintenance man and chauffeur.  Simply put, he's is one of a kind - a veritable living legend!
Margot Blanchi, Michele and Franck's daughter, is busily involved in all things la Chaumiere and destined one day to take full control of the reins, having a degree in hotel management. Like her parents, she's charming, friendly and not one to be quickly forgotten! Margot always seems to leave a positive and lasting impression on our guests – mainly through her endeavours to get everything 'just right'.
Julian Blanchi, Michele and Franck's son, is qualified in accountancy and business management. Assisting both front and back of house across all areas of the hotel. Julian is a handsome, charming Frenchman whom you are sure to meet at the hotel bar.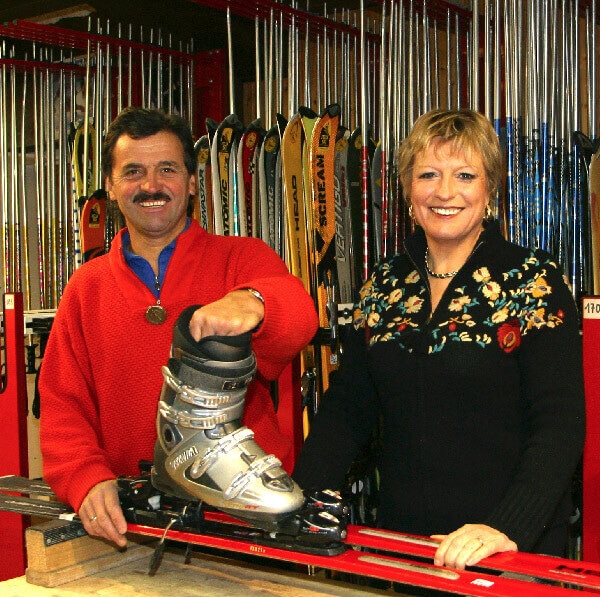 The Rosset family
Felix Ski
X
The Rosset family
We've known the Rosset family for as long as we've been in Morzine - and we've a lot to thank them for. In fact, we even bought the land to build our flagship Chalet des Montagnes from the family, so you could say Simply Morzine wouldn't exist without them! The Rosset's run our partner ski shop, Felix Ski, and we're delighted to have worked closely with them for so many years. We also work alongside the Rosset's in the summer season with our organised mountain bike and walking days, including the famous 'La Rosta Ramble'.
Felix Rosset is another local legend and highly respected in the area. Mr Ski, he's lived in Morzine all his life and worked as an ESF ski instructor before setting up 'Felix Ski' in the 1980s. Felix has some interesting and unique hobbies! In his spare time he hunts wild boar, yodels, plays the harmonica and stays young by walking up to his remote mountain homes high above Morzine. Meeting and chatting to Felix is a memorable and must do experience for all Simply Morzine guests!
Brigitte Rosset is Felix's wife and shop sidekick. She speaks little English, however our guests always know what to expect when they're welcomed into the shop; a huge smile - and if they're lucky - a peck on each cheek! During our summer walks to the Rosset's remote family chalet overlooking Mont Blanc, Brigitte prepares and serves her legendary 'Tartiflette', which we believe to be the very best in the Alps!
Guillaume Rosset is the devilishly-handsome son of Felix and Brigitte. Often nicknamed 'Morzine's David Beckham', Guillaume  is a strong ski racer and followed in his father's footsteps of skiing for a living. Guillaume works in the shop around his commitments as one of Morzine's most respected ski instructors. In the summer he is our freelance alpine walking and mountain bike guide.  Guillaume's wife is a manager at the Morzine Tourist Office and they have 3 lovely children.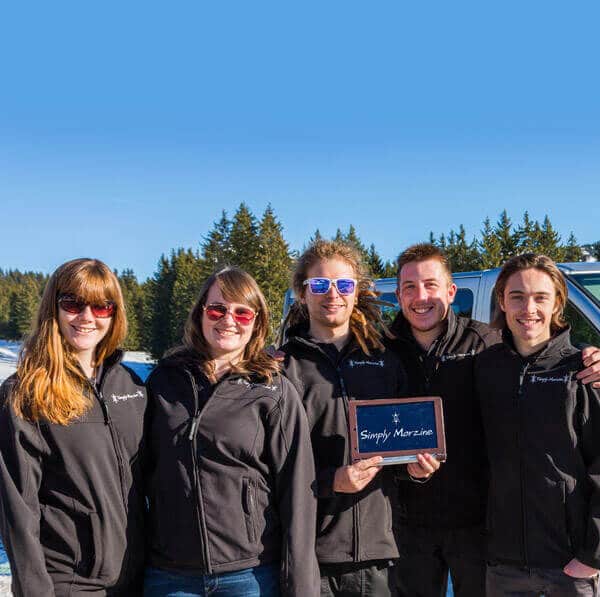 Resort Reps
X
Resort Reps
For the winter 23/24 season our Resort Representatives are:
TBC
TBC
TBC
TBC
TBC
Our resort Resort Representatives are the faces of Simply Morzine. They are always available to give advice and answer questions. Expect to see the team driving our Simply Morzine minibuses on our ski shuttle service and airport transfers.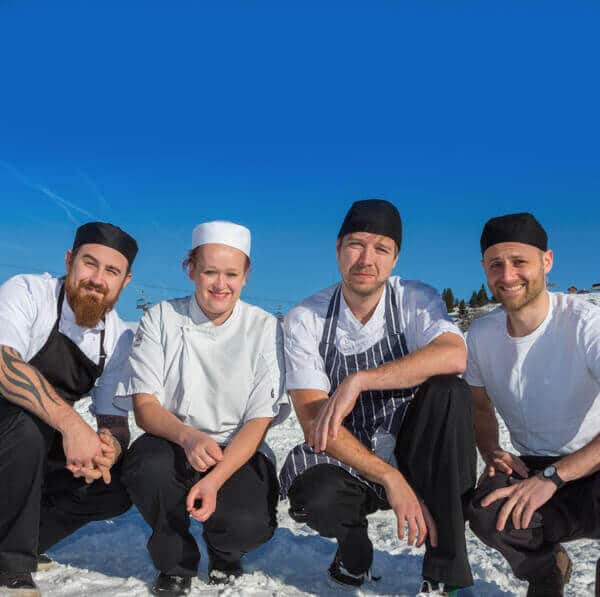 Chalet Chefs
X
Chalet Chefs
For the winter 23/24 season our Chalet Chefs are:
Chalet des Montagnes: TBC
Chalet Zormine: TBC
Chalet Central: TBC
Cover Chef: TBC
Please see the Simply Food & Drink page for a taste of the sumptuous cuisine our private and professional Chalet Chefs will be preparing in your chalet.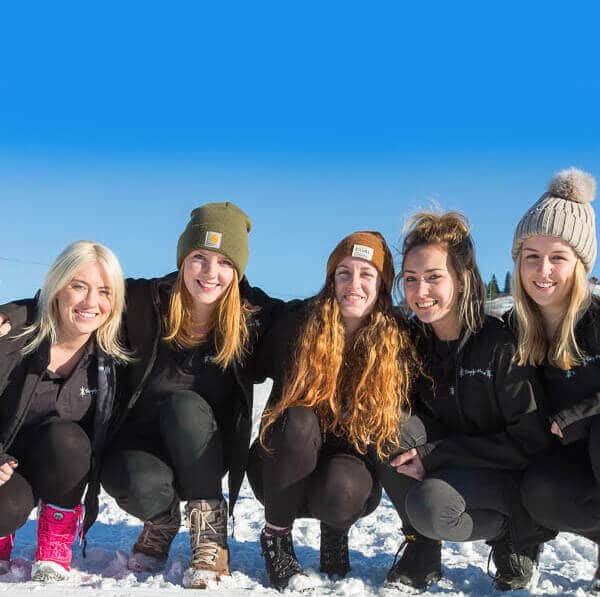 Chalet Hosts
X
Chalet Hosts
For the winter 23/24 season our Chalet Hosts are:
TBC
TBC
TBC
TBC
TBC
TBC
Our amiable Chalet Hosts are always on hand to provide a friendly yet unobtrusive service. They will serve all meals and maintain exceptional standards of cleanliness around your luxury chalet.