Morzine Snow and Altitude Facts
The Portes du Soleil is not only one of the largest ski areas in the world, it is also one of the most snow sure. Over the last 20 years in general, the Portes du Soleil has consistently recorded amongst the largest individual snowfalls and deepest snow depths in Europe, throughout the season. Morzine, at the heart of the Portes du Soleil, sits at an altitude of 1000m and its easily accessible sister resort Avoriaz at 1800m. However, a common misconception is to judge the Portes du Soleil purely on altitude…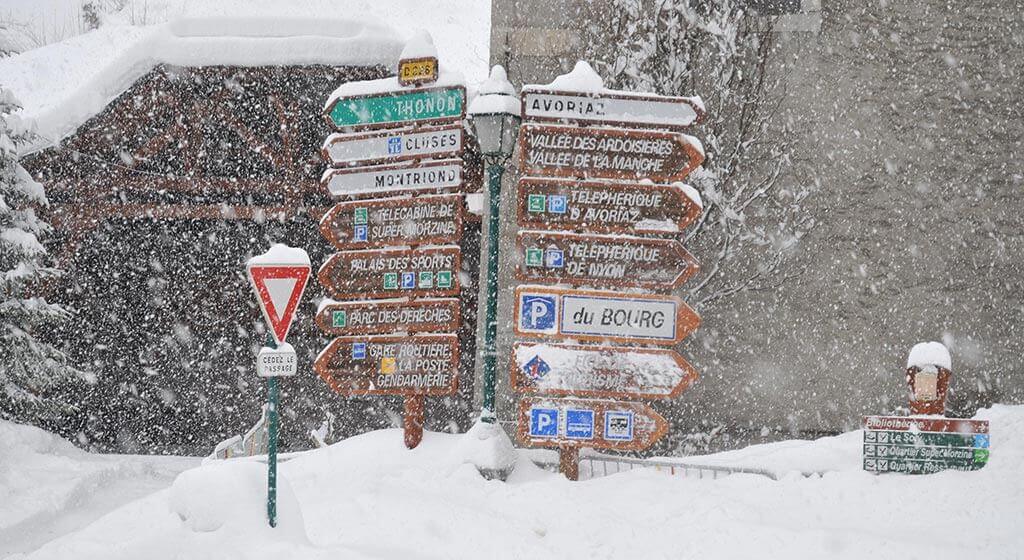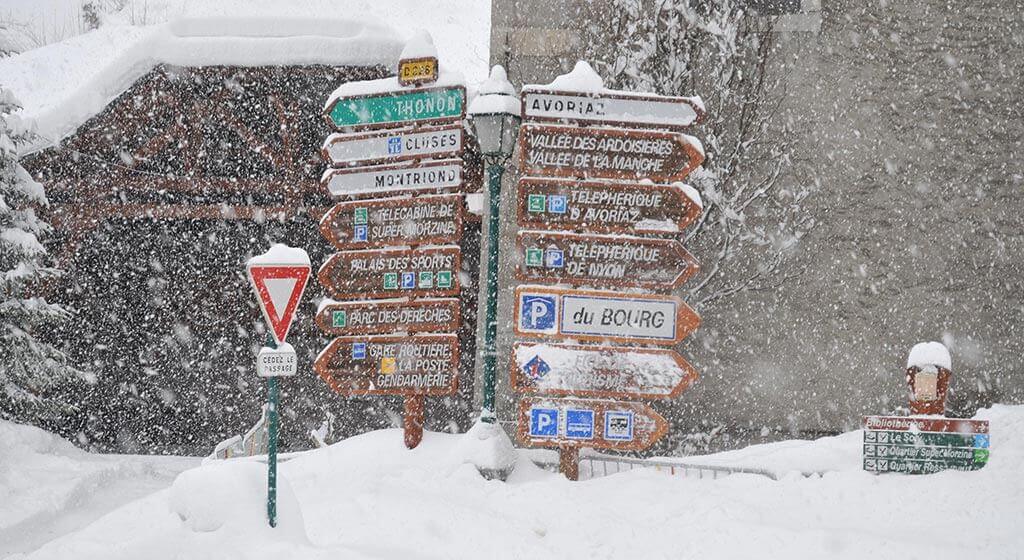 Alpine geography
The Alps are a large land mass which experiences a complex meteorological phenomenon. This means that there are great variations in snow quality and quantity due to the atmospheric conditions of the location. The Portes du Soleil is located at the northernmost end of French Alps, immediately between Lake Geneva and Mont Blanc, in a mountain range called the 'Haut Chablais'. The atmospheric conditions of Morzine and the Portes du Soleil area create a micro climate, where active weather fronts collide with the local mountains causing high levels of winter precipitation, as opposed to drier conditions further south in the French Alps.
Snow conditions and snow record
As previously mentioned, the Portes du Soleil consistently records some of the highest snowfalls and deepest snow depths in Europe. Avoriaz boasts a seasonal snowfall average of nearly 8m, making it comfortably the snowiest ski resort in France at resort level and a record comparable to the very highest resorts in Europe. The climate is considerably drier further south and east in the southern French Alps, eastern Swiss Alps and Italian Alps, meaning ski resorts in those regions receive considerably less precipitation. The pistes in the Portes du Soleil, especially on the lower slopes around Morzine and Les Gets, are predominantly on pasture land, as opposed to the rock base of the more barren southern resorts. This means the slopes need only about 10cm of snow to open and are easier to maintain.
Snowfall average can be useful to compare however they should be treated with caution. Many readings from alpine resorts are taken at resort level and are not always representative of conditions higher up. This is particularly relevant in Morzine, where the village may appear to have little snow, when in fact the pistes higher up, especially in Avoriaz, have plentiful snow and great skiing or snowboarding conditions.
Managing snow conditions
The local geography and high-snowfall microclimate are supplemented by multi-million euro investments in the latest snow-making technology, which are continually improved year on year. All slopes returning back into Morzine, as well as much of the entire Portes du Soleil, are now covered by snow cannons that produce high-quality and long-lasting snow well into April.
The Portes du Soleil benefits from a long season, spanning from early/mid December to mid/late April, with good skiing usually available throughout. There are often heavy snowfalls in November and as soon as the first snow falls, the local authorities work tirelessly with piste bashers, ploughs, trucks and shovels to move and pack the snow on to the pistes. This hard work often makes for excellent conditions as soon as the resort opens. The Portes du Soleil equally often experiences significant snowfalls in late April, providing superb powder and long sunny days.
Combining the heavy snowfalls, snow making technology, the meticulous grooming of pistes and efficient snow management, it is easy to understand how Morzine and the Portes du Soleil maintain such good skiing conditions all season round.
Please take a look at our Weather and Web Cams page for the current weather report and snow conditions.