Simply Salema
Luxury Algarve beach and oceanfront villas
Simply Morzine is proud to introduce our sister company, which successfully operates in the pretty and unspoilt fishing village of Salema, Portugal. Maintaining the 'Simply' brand of quality for which Simply Morzine is renowned, Simply Salema offers magnificent luxury self-catered villa holidays all year round.
Expect the same trademark level of quality, personal service and attention to detail as Simply Morzine. Akin to our hotel, chalets and apartments in Morzine, the Simply Salema accommodation portfolio is of the highest standards. Many guests looking for an alternative holiday to our alpine offerings visit our properties in Salema. Likewise, Simply Salema guests often join us in Morzine.
Simply Salema: Amongst the finest frontline villas in Portugal
Simply Salema is set apart because we know there are very few villas where guests can enjoy drifting off to the gentle sound of waves lapping on the shore and awake to the sunrise over the Atlantic. Our luxury villas offer exactly this – with truly spectacular panoramic beach, ocean, coastal and village views. Each property boasts a swimming pool and air conditioning as standard.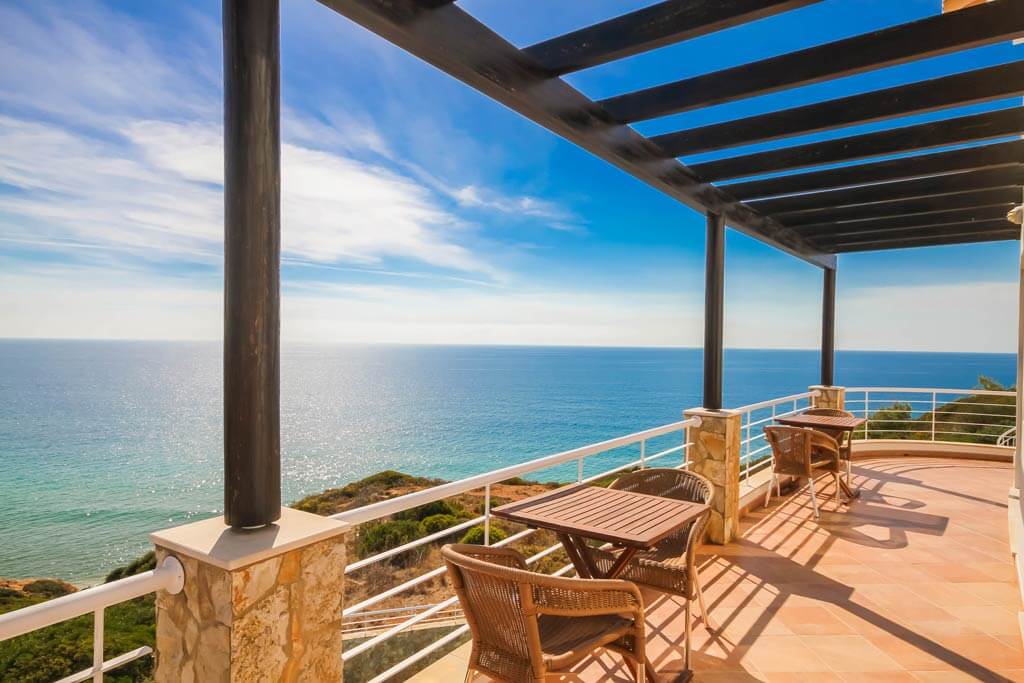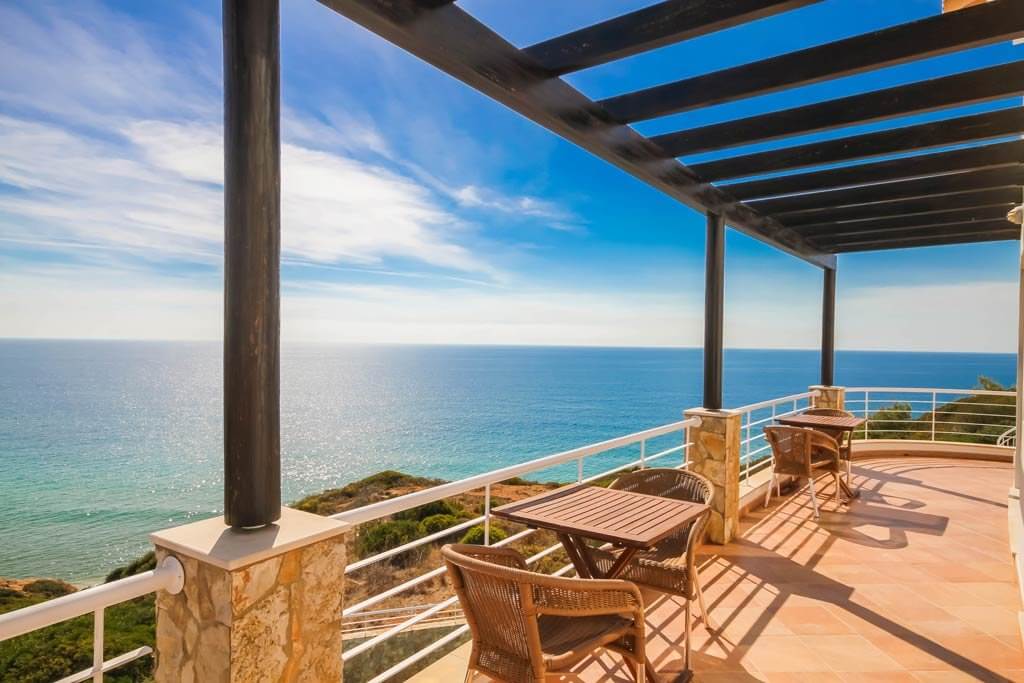 Salema: A hidden jewel in the Algarve
Portugal's 'secret seaside' – Salema – is a traditional whitewashed fishing village, which we firmly believe is the jewel in the beautiful, historic western Algarve. With a wide sandy beach, crystal-clear waters, friendly locals and excellent restaurants, it's difficult not to fall in love with Salema. There are even genuine dinosaur footprints on the rocks! Situated within the protected Costa Vicentina Natural Park between Lagos and Sagres, Salema is a blissful spot to relax and re-energise under the warm Algarve sunshine.
From Simply Morzine to Simply Salema: Established in 2007
The story behind Simply Salema's origins is not dissimilar to that of Simply Morzine. An inspiring tale of following a dream and making it come true, through endeavour, persistence and hard work. As a break from the mountains, the Marshall family holidayed in Salema for many years. This prompted Mike Marshall's next eureka moment when it occurred to him 'why not diversify here?'. So we sourced the perfect plot of land (which wasn't for sale), traced the owner and made it happen! This was one of the few genuine beachfront plots remaining in southern Europe. We then commissioned our flagship Casa das Estevas to be designed and built, with the end result being the creation of the perfect luxury holiday villa.  We have since added a small selection of additional properties to our portfolio and the rest is history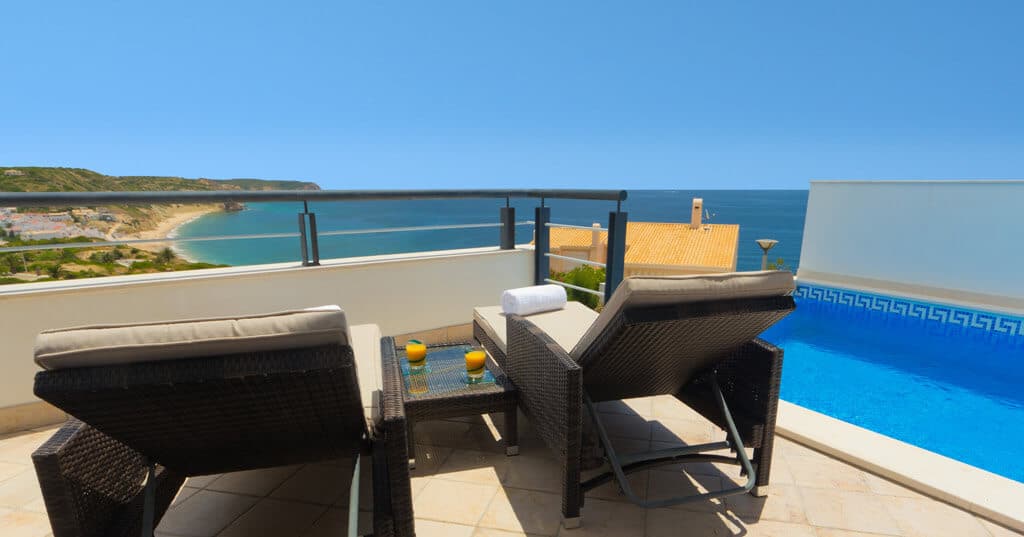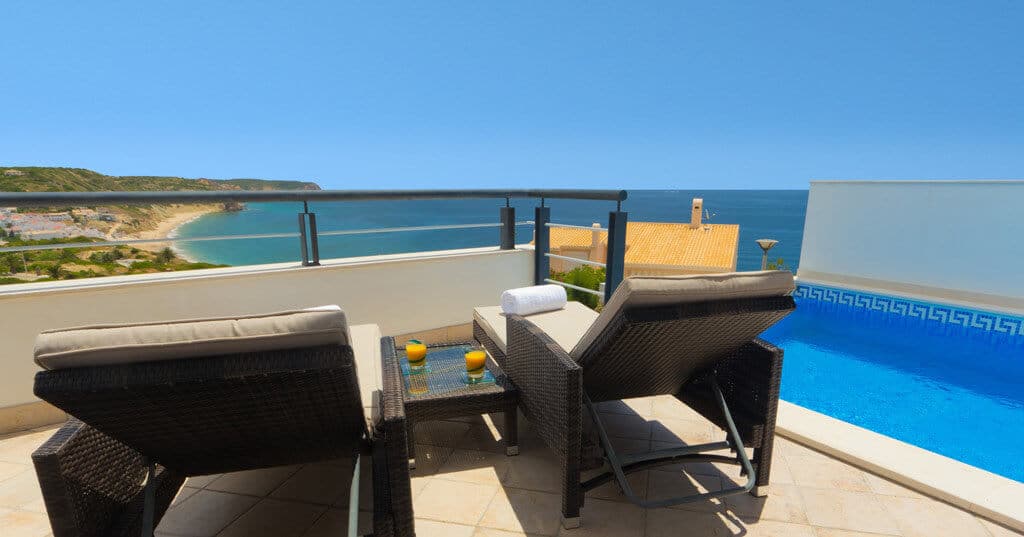 Luxury Algarve holiday villa portfolio:
Our privately owned Casa das Estevas is a splendid 5/6 bedroom beachfront villa. This large property boasts a huge games room with bar, swimming pool with separate children's area, outdoor jacuzzi, direct beach access and majestic roof terrace.
The splendid Casa Kissa is a cleverly designed and well-appointed 3-bedroom linked villa with stunning panoramic ocean, beach and village views. Ideal for family, friends or couples, the property is superbly located in a quiet residential area, just a short stroll from the charming village centre of Salema.